User Interface Hall of Shame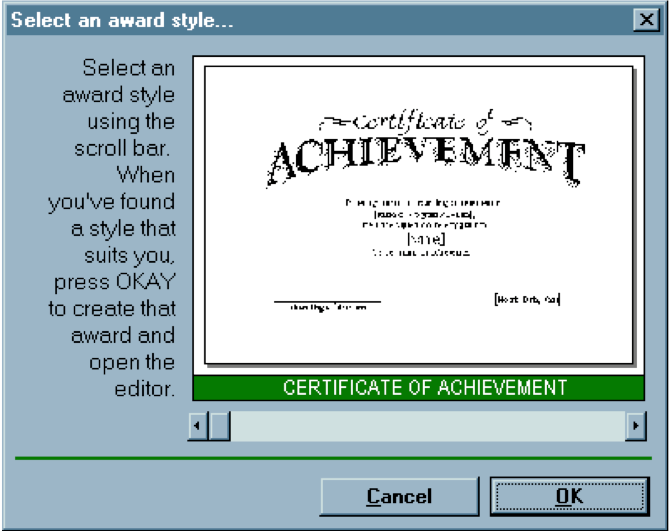 Source: Interface Hall of Shame
This dialog box, which appeared in a program that prints custom award certificates, presents the task of selecting a template for the certificate. This interface is clearly graphical. It's mouse-driven–no memorizing or typing complicated commands. It's even what-you-see-is-what-you-get (WYSIWYG)–the user gets a preview of the award that will be created.

So why isn't it usable?

The first clue that there might be a problem here is the long help message on the left side. Why so much help for a simple selection task? Because the interface is bizarre! The scrollbar is used to select an award template.

Each position on the scrollbar represents a template, and moving the scrollbar back and forth changes the template shown.

This is a cute but poor use of a scrollbar. Notice that the scrollbar doesn't have any marks on it. How many templates are there? How are they sorted? How far do you have to move the scrollbar to select the next one? You can't even guess from this interface.